Heyo, everyone!! Today I'm participating in the cover reveal for C. B. Cook's forthcoming next installment in her IDIA series. I've been sitting here at my laptop for a bit now trying to figure out how to start this post, but all the things I came up with to say were just flailing and yelling about how much I love this series and how excited I am for Forcefield, so I'm just going to jump right in and give you the cover and the blurb from C. B., and then I'll do my hollering. 😂
IDIA #3: Forcefield

"Albany and Brooklyn York are taking a much-deserved break from IDIA work and visiting their grandfather's farm. But even far from the city, they find that they can't quite escape their lives with IDIA—or FOE. When the twins find out that someone from FOE has set up shop in their neighborhood, they decide they need to find out what's going on with FOE, once and for all. But when they learn of secrets that rock their world, will they still know who to trust?"
You. Guys.
*trying desperately to hold back ridiculous flailing and failing spectacularly*
I'm sorry but I just need to scream real quick: AAAAAAAAAAAAAAAAAAAAAAAAAAAAAAAAAAAAAAAAAAAHHHHHHHH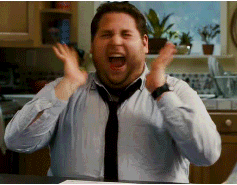 I am SO excited for this book. I love this series so much, and I've been anxiously looking forward to the further adventures of Albany, Brooklyn, Maddie, Blaze, and the rest of the team for the past two years (TWO YEARS?! HOW HAS IT BEEN SO LONG?!!?) since Lightporter released!! I'm going to have to re-read both of the previous books before this one comes out so I can get refreshed on everything that's happened (and so I can continue to build my case that Albany and Blaze are a fantastic ship and should definitely be endgame in this series 😉). And isn't that cover so cool-looking??! I've loved C. B.'s simplistic, eye-catching cover designs from the beginning, and I can't wait to find out more about the setting this one seems to be implying. Looks to me like a desert, or perhaps a sandy beach? Hmm…
I know quite a few of my friends and readers here love this series as much as I do, so I was really excited on behalf of all of you when I signed up for this cover reveal. I can't wait to fangirl along with you in the comments, so please, share all your thoughts and speculations!! (and let me know if you agree with my taste in shipping 😏😂)
And for those of you who may be reading this now and haven't yet been introduced to C. B. Cook's amazing writing and awesome cast of characters in these books, I'll stick some links to Twinepathy (IDIA #1) and Lightporter (IDIA #2) right below, as well as one to C. B.'s own blog, where you can read more about her and her books and sample some of the awesome poetry she's been sharing there lately. 😃
The World of the Writer (C. B.'s blog)
And that's it for the cover reveal stuff!!
Seriously, guys, scream with me about this. Keyboard slam in those comments all you like. Tell me which characters you're most excited to see back. (Aside from the main cast, I'm really hoping we'll get more typical epic behavior from Ezra. I love that girl so much!!) Let's show C. B. how excited we are for this next book!! 😁